Mastery of foundational reading skills is essential for literacy success. Reading research indicates systematic phonics-based programs that develop letter-sound correspondence, word and sentence reading, working memory, and audio processing skills provide students with the best opportunity to master the skills needed to become lifelong readers.
To address the needs of these young learners, Renaissance recently added Lalilo, an online program for K–2 students for developing foundational reading skills. Lalilo is aligned to standards and supports explicit, systematic phonics instruction based on the latest research on the Science of Reading.
After an initial placement test, Lalilo leads students through a series of guided practice and supplemental instructional activities to perfect pre-reading and reading skills. Innovative artificial intelligence technology adjusts the student's experience to make sure they know the content before moving on. Media-rich lessons span a variety of activity types and use animations, sound cues, and speech recognition to give each child a positive and effective learning experience.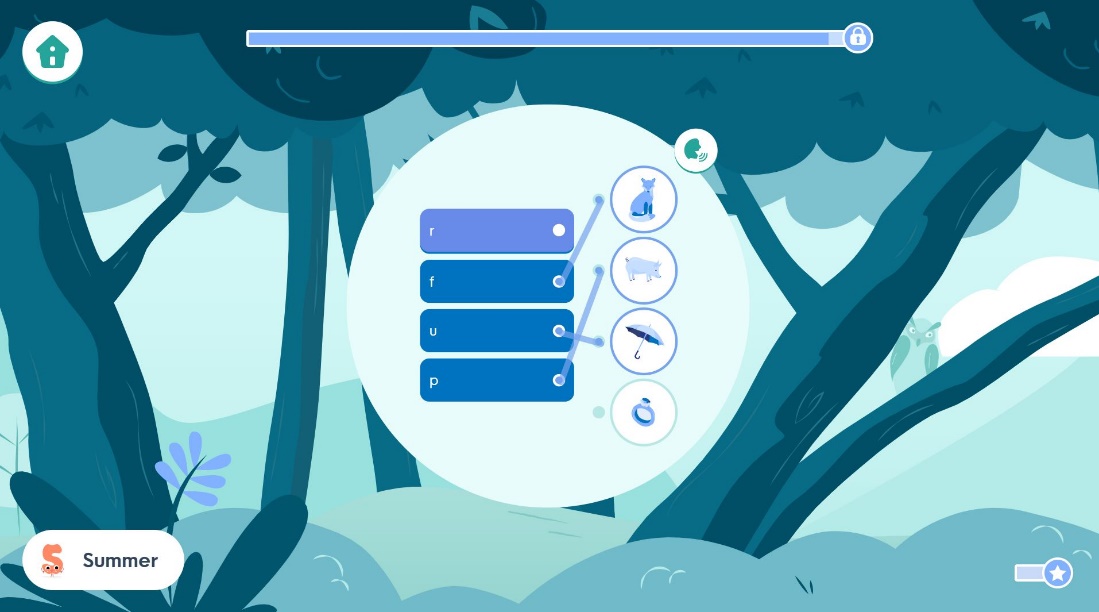 As students work through lessons, teachers can review progress and assign lessons for specific skills to match classroom curriculum and activities as well as target specific needs. Intuitive classroom dashboards let teachers see at-a-glance how their class is performing overall and easily drill down to see specific student strengths and needs.
Lalilo helps ensure learning continues everywhere, with access and progress transferring seamlessly between school and home. Its simple and intuitive design means kids spend more time engaged in learning and less time navigating, making it a winning tool in the eyes of parents and teachers.
But kids love it, too. The playful, nature-themed graphics delight students and they quickly become immersed in a journey through different worlds, collecting treasures and badges and unlocking stories that in turn contribute to their developing love of reading. Kids get ongoing, supportive feedback acknowledging their effort throughout their time with Lalilo, so they're motivated to keep going.
Lalilo will make a great addition to your early learning portfolio, delivering a systematic progression of engaging activities that build the foundational literacy skills emerging readers need. You can see for yourself with a free Lalilo account that will let you experience the aligned learning activities, smooth graphics, and actionable information for teachers.